Students enroll in new course called Orientation to Education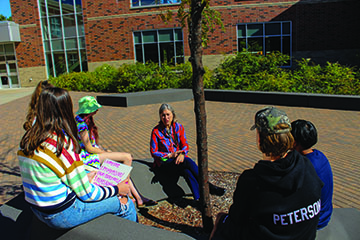 Orientation to Education is a new class that is partnered with Century College. The course was added to the school in the spring of last school year and it gives students an opportunity to learn about the teaching profession and receive college credit in high school. 
The course provides students with a variety of skills and knowledge needed to be successful in achieving their goals and becoming educators. Whether their goals are personal or career-based, the students get a wide variety of information about the teaching profession. The class began because a handful of students were interested in learning about the field of education in high school. 
"It's something that I've been interested in," junior Jair Diaz said. "If they have a course for it, I'm going to try it out."
Since the education class is a CIS course, the students are provided with the materials needed for the class while they're still in a high school setting. Although the class at Century is an online course, Orientation to Education at the high school is provided in person. It gives the students more flexibility and opportunities to work together and be collaborative with their work. The class syllabus follows almost exactly the same as the one at Century College that is provided by Christina Davis, the professor of the course. 
Ing-Mari Ryan, Orientation to Education teacher and instructional coach, said she gets to collaborate with Century College instructor Davis and their philosophy of diversifying.
Students in the Orientation to Education class will get to explore possibilities and opportunities to work in a professional setting in November. The course has organized a way for the students to experience what it is actually like to be a teacher and assist in a classroom. This opportunity is known as a field experience and each student in the class must complete 10 hours of experience teaching in a classroom outside of the high school for credit in the class.

"
I want more experience before college and committing to what I want to do."
— Maddie Steil
In preparation for the field experiences, senior Maddie Steil said she "wants more experience before college and committing to what I want to do."
This class about education is so new to the high school, that there are only five students enrolled in it. The class is much smaller than most, but because of that, the students have quickly formed a strong bond and friendship. 
Diaz said that because it is a smaller class, [the students] all get to communicate their ideas better. Diaz added, "I think we can all be good friends."
Another interesting aspect of this course is that once a week, the students get to meet with a new guest speaker who comes into the class. The speaker gets to teach the students about a new topic that is related to the teaching profession. For example, on Sept. 8, guest speaker Lisa Boland Blake came in to teach the class about the importance of morning meetings. The speakers have really influenced the class and have provided the students with valuable information. 
"I really like that we get to talk to experienced teachers," Steil said. 
"There are lots of places where teaching and training and educating others is part of your job, so I think you can walk away from this class with whatever job you decide to do along the way with some information and skills," Ryan explained.
View Comments (2)
About the Contributor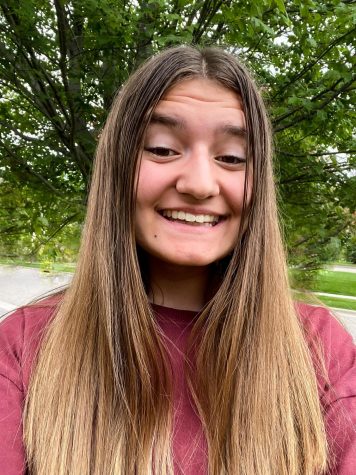 Alison Keeler, Layout Editor
My name is Alison Keeler, I'm a junior, and I'm a Layout Editor. Outside of school, I foster dogs through Coco's Heart Dog Rescue and I work in after-school...