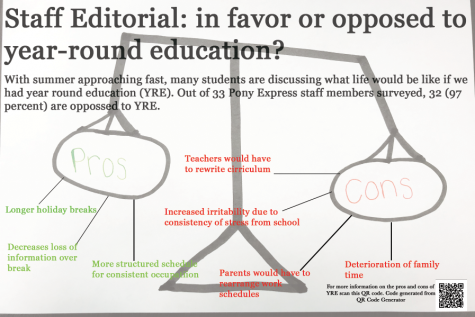 Pony Express Staff

April 25, 2018
Since public schools started in America, the usual school year ends right before summer. This gives students and teachers a three month break of summer vacation in between the school year. Over time, people have challenged this school year normativity by starting year round schools that do not inclu...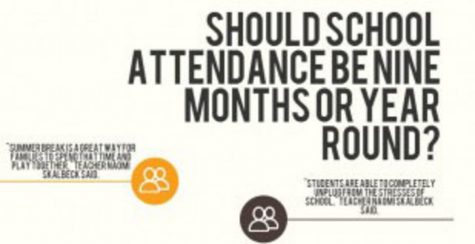 Lauren Feldkamp, Online Editor

April 5, 2016
Having less stress is an admirable goal; for students this can be made possible in a nine month school year. Within a nine month school year, there is the opportunity for a three month summer break for students to relieve the stresses of the school year. Keeping the school year at nine months is an ef...