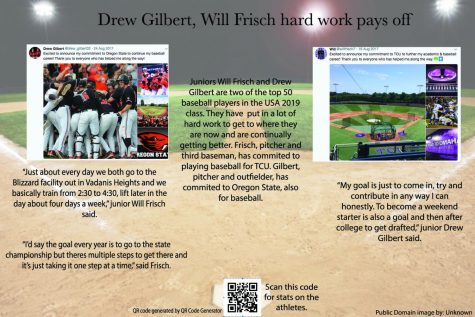 Will Gleason, Photography Editor

March 19, 2018
The chances that any given baseball player makes it to the Division 1 level is 2.8 percent. Two students have overcome those odds and are committed to Division 1 schools to further both their academic and baseball careers. Junior Will Frisch is committed to Texas Christian University in Fort Worth T...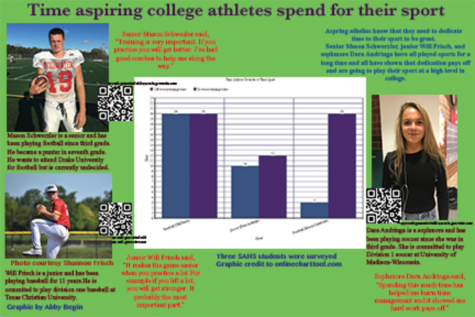 Abby Begin, Field Reporter Edior

November 13, 2017
Talented athletes are everywhere in the halls, but these three, among all ages, are a particular special bunch.  Senior Mason Schwerzler, junior Will Frisch and sophomore Dara Andringa are all either committed or destined to play college sports at a high level.  A big part of that is how they ...