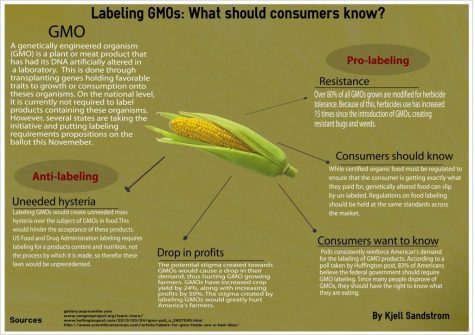 Stephanie Nielson, Photographer

November 17, 2014
Genetically modified organisms, commonly known as GMOs, are organisms that have been genetically enhanced or modified by scientists for various purposes. They are commonly found in the foods consumers eat every day. Scientists engineer these organisms by using DNA from viruses, bacteria or other plant...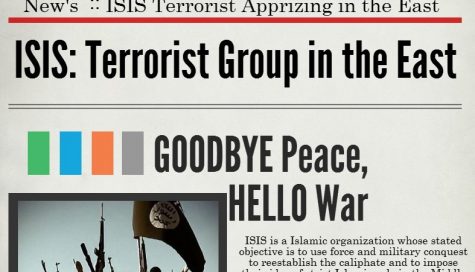 Mathias Hoefferle, Distribution Reporter

October 16, 2014
Earlier this year, Barack Obama, United States President, addressed the crisis in Syria publicly, stating that he had no intentions of sending U.S. military ground troops into to Syria to fight ISIS (Islamic States of Iraq and Syria). Only a few months later, an unidentified man fighting for ISIS publicly behea...