Brey Fure, Social Media Managing Editor

November 19, 2014
Student have similar view points on what qualities a college should have and which colleges they would find themselves being most successful at. Administrators tend to notice a pattern of colleges that students at the high school are wanting to attend. The most popular picked colleges chosen by students...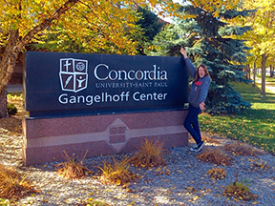 Alexander Pavlicin, Advertising Editor

October 30, 2014
PSEO is a unique way to accelerate learning in high school and be introduced into the college environment. For students who enjoy learning beyond the basic course outline or simply want to get ahead on college work, one option is the Postsecondary Enrollment Options, open to sophomores, juniors and seniors who want to get col...