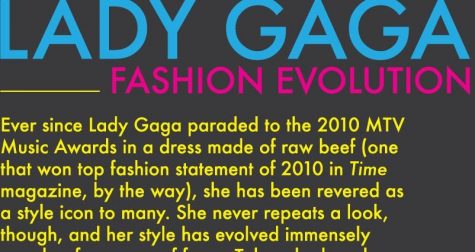 Cassie Hansen, In Studio Anchor

February 11, 2016

Filed under Arts, Music Scene
Lady Gaga over the years has made a name for herself as a pop icon. Her ability to remain a relevant artist since her debut album in 2008, The Fame, is testimony to her ability to sing catchy pop songs and her uninhibited taste in clothing. Although it has been 2 years since her most recent releas...
May 6, 2014

Filed under Arts, Music Scene
American pop singer and songwriter, Lady Gaga, is coming to the Twin Cities on May 20 as a stop on her Artpop Ball Tour. She will be performing at 7:30 p.m. at the Xcel Energy Center in St. Paul. This will be her fourth time performing in this location. Lady Gaga is known for her crazy outfits and...