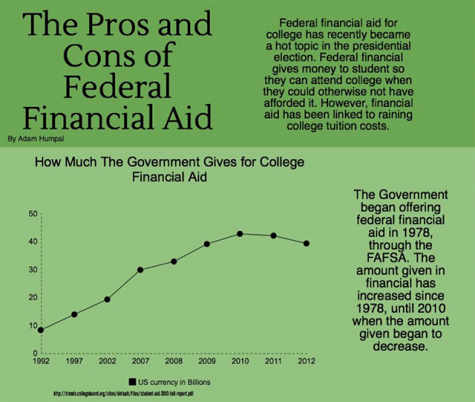 Adam Humpal, Social Media Reporter
December 5, 2016
Filed under Political Opinion
Massive student debt, skyrocketing college tuition and a widening education achievement gap has fueled the discussion about federal financial aid for college. President Barack Obama has made student debt a national initiative when he announced the "Student Debt Challenge", which was meant to raise...
July 20, 2013
Filed under Political Opinion
Obesity has become more prevalent in America over the past few decades than ever before. Although the culprits are plentiful, ranging from lack of exercise to the multitudes of fast food consumed each year, legislation has recently targeted sugary drinks. A tax on sugary drinks has been proposed recently...