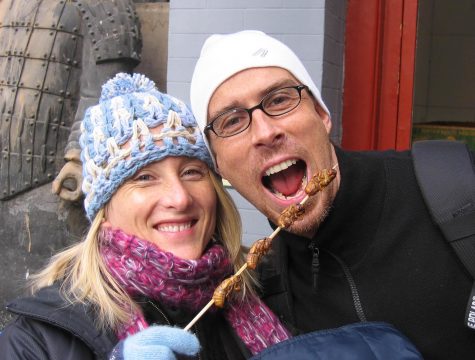 Sarah McCarthy, Photographer

January 15, 2016
Approaching the Taiwan coast with surfboards in hand, watching as the waves of the North Pacific Ocean crash peacefully upon the shore. Joined by friends of different cultures and background, some of which speak a completely different language, they all examine the ocean current, mentall...
Braden Cousineau, Social Media Reporter

November 20, 2014
As Americans we tend to take a lot of things for granted. Most of us wake up every day to having all of our basic needs met. We have clean water to drink, nutritious food at our disposal and most importantly, a successful education system. Matt Kiedrowski social studies teacher, has had an opportunity...