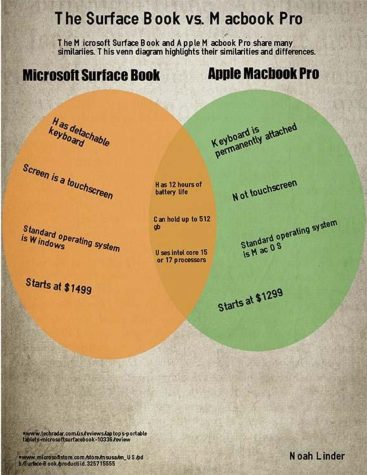 Noah Linder, Podcast Editor
December 6, 2015
Filed under Lifestyle, Local Arts, Student Life, Technology & Gaming
People rely on laptops and tablets everyday.  They are used to take notes, send emails, communicate and stay connected. Companies are forever trying to produce a tablet than can replace  laptops and a laptop that can replace tablets. Microsoft has continued to create cutting-edge tablets that c...
Travis Johnson
November 26, 2013
Filed under Health and Science, Technology & Gaming
A new saying in American culture is "smaller is better," at least this applies to some technology. Under this slogan, Apple came out with their newest product: the iPad Air. Since 2010, Apple has released six different versions of the iPad with the iPad Air being the newest innovation. "I love ...