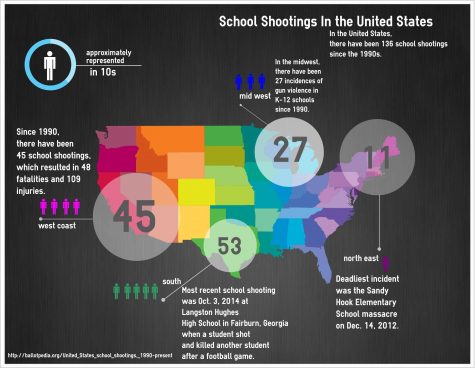 Tyler Hagberg, Editor-in-Chief

December 1, 2014

Filed under Editorial
Recently more school shootings are occurring and the government is not doing anything to stop it.  Protecting banks and most government buildings with armed guards is a priority to ensure that nothing happens. Sure some banks get robbed but it greatly decreases how often that happens. Twenty years ...
October 22, 2013

Filed under Editorial
The Navy Yard shooting was a horrific incident that has many people wanting stricter gun laws.  Liberals want to go as extreme as banning firearms all together, while pro Second Amendment advocate following Americans want to keep laws surrounding firearms the same. Experts are saying that mass shootin...