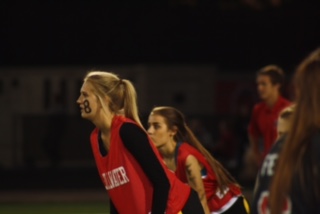 Ryan Berg, SNO Sports editor

November 2, 2016
One homecoming activity that people really have fun with is the Powder Puff football game. Senior girls take on the junior girls in a friendly but competitive game of flag football.  It is a homecoming tradition that brings the community together.  This year's game was played on Oct....
Marya Redmond, Team Lead Editor

October 13, 2014
Homecoming 2014 hosted the second annual Powderpuff football game in Pony stadium. It was played between current reigning seniors and the new to Powderpuff juniors. At 6:30p.m. the class of 2015 girls fought to defend their title from the class of 2016 girls.  This year, the Powderpuff game will be helping to s...