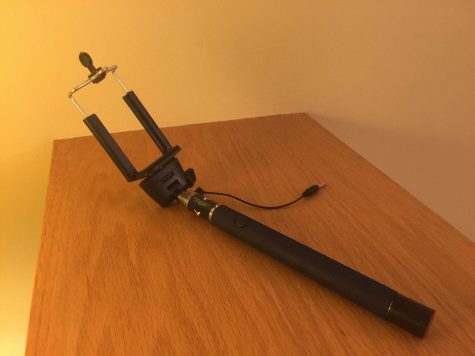 Sam Begin, Print Editor-in-Chief
October 26, 2015
Filed under Lifestyle, Multimedia, Photo Slide Shows, Student Life, Technology & Gaming
The selfie stick. Love it or hate it, it has arrived and is making inroads as a popular tool among students. Whether seen at a storefront, on social media, or at a sporting event, the selfie-stick is a contentious product sweeping the student body. The selfie stick is an extension snapped on ...