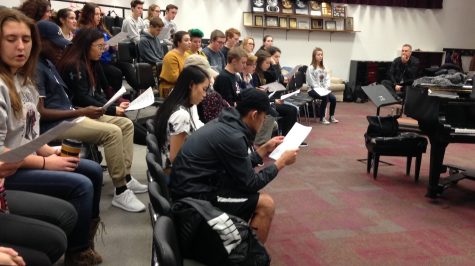 Teagan Andrews, Copy Editor
January 7, 2017
Filed under Arts, Local Arts, Photo Slide Shows, Read & Watch
Pippin the musical comes this spring 2017. The five time Tony Award winning musical will be put on by students this spring in the auditorium. Auditions took place on Dec. 8 and 9 for Katelyn Larson, the choir director, and Grif Sadow, the theatre director. A lot of students showed up to t...