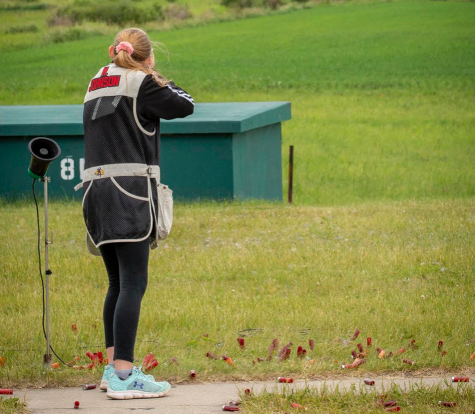 Meg Skaret, Layout Editor

April 10, 2020
The trap team promotes the tradition of clay target shooting and trains its members to respect and conserve the outdoors. Practices for the team started earlier this month at the Oakdale Gun Club. The team competes with other schools in the state by gaining points throughout the season. They are progr...
Tyler Hagberg, Online Editor-In-Chief

May 12, 2015
The bright orange clay pigeon flies over their heads as senior Erich Korth is at the ready to take fire with his 12-gauge shotgun. Korth has a direct hit, tiny shards fall to the ground into a field. He is a strong supporter and collaborator in the start of a trap shooting team for the high school in 2012, his freshman year. The trap shooting team has seen strong positive f...