Emma Salmi, Social Media Reporter

May 8, 2017

Filed under News
The 2016-2017 school year will be the last year for these schools. With the school year coming to an end, past and present students, staff, and families are cherishing the time they have. All three schools are looking to make the best of the situation by enjoying long-time school traditions, alon...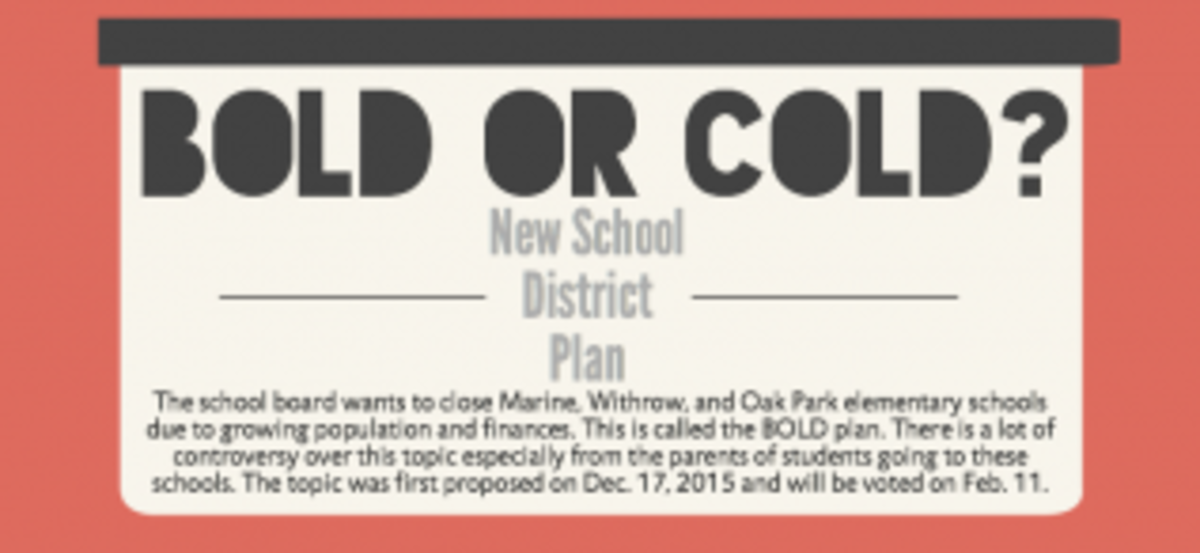 Grace Donner, Photographer

February 22, 2016

Filed under Editorial
The Stillwater school district proposed to close three elementary schools as a plan to even out capacity through all the schools and to save money on Dec. 17, 2015. The district's proposal to close Marine, Withrow and Oak Park Elementary schools has been stirring up concern in many communities. Stop Bold Cold ...