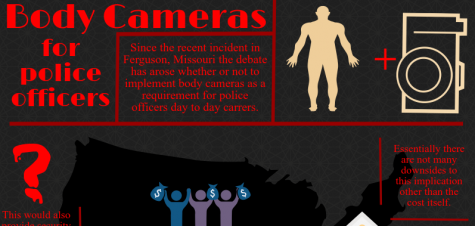 Cory Spawn, Broadcast Managing Editor

December 27, 2014
After the Ferguson shooting of Michael Brown, police departments are looking into purchasing body cameras to capture video of what happens away from the dash cam in the car.  There is no reason other than money that should stop departments from buying these beneficial cameras to keep officers safe and...
Lexie Sherrick, Editor-in-Chief

December 4, 2014
The streets in Ferguson were outraged with dissatisfaction after the court decided not to indict officer Darren Wilson for the murder of Michael Brown. The decision has larger meaning than the death of an 18-year-old boy or the officer being found not guilty, the decision and reaction are focused around...