Alexandra Ewing, Video Field Reporter

October 31, 2017
https://www.facebook.com/120801061900816/videos/130314107616178/ Being part of a movie is something most people can only imagine. For seniors Flora-Sherr Nelson, Emma Atkins, Lee Menzel and Ivy Lariviere, it is a reality. These students got to help work on set of the film "They Got Us Agai...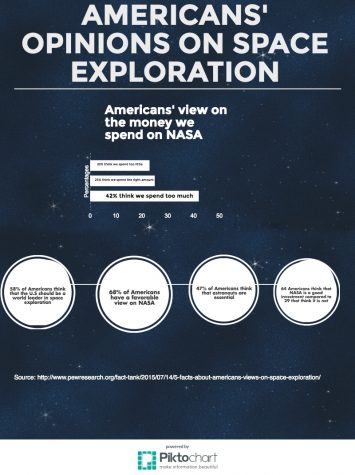 Megan Ramberg, Online Editor

November 5, 2016
America has been one of the top countries in the world when it comes to sending astronomers into space and collecting information. The argument of space, with intersections of climate change has been an issue for countless years. In early 2015, former Republican candidate Ted Cruz proposed that c...