Caroline Allessi, Social Media Managing Editor
January 14, 2016
Filed under Lifestyle, Student Life, Technology & Gaming
With the holidays coming to a close, many people have accumulated small "holiday debts" from purchasing gifts for friends and family. However, for some people, overspending might not have been as much of an issue due to the Groupon app. Groupon is a couponing website as well as an app which is very helpful in savi...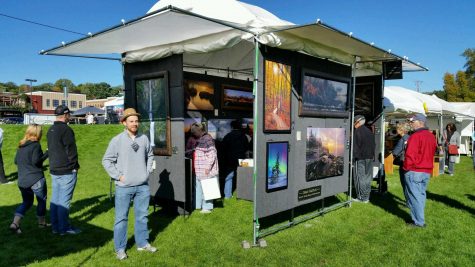 Caroline Allessi, Social Media Editor
October 27, 2015
Filed under Arts, Local Arts, Showcase
On October 3 and 4, Lowell Park was abuzz with art and music during Stillwater's 31st annual Fall Colors Festival.  For the past 31 years in early October, thousands of people have gathered to admire, critique and purchase the work of local artists.  However, not only is this event ideal for art fanatics, it ...