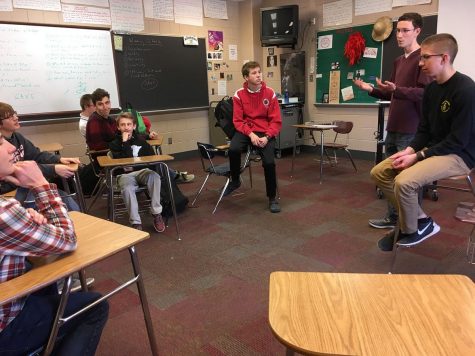 Mira LaNasa, Layout Editor
March 24, 2017
Filed under Activities, Photo Slide Shows
The environment has been a topic in political debates for decades, but the newly created Youth for Sustainable Solutions club has made their mission a nonpolitical priority. Youth for Sustainable Solutions was created to help the environment and educate the community on sustainability. "Our ...
Alec Youngblood
June 2, 2014
Filed under Editorial, Political Opinion
Global warming and climate change have been highly debated topics over the past several decades and now the United Nations has released its public opinion. Only meeting once or twice per decade, the Intergovernmental Panel on Climate Change (IPCC) has released claims supported with evidence explaining the dra...