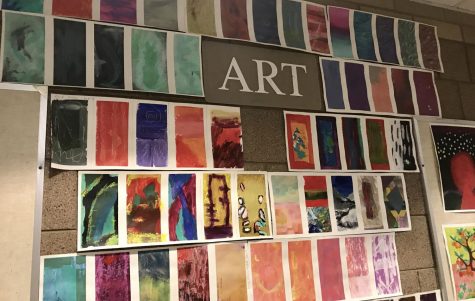 Marie Lecuyer, Copy Editor

December 14, 2018

Filed under Student Life
The Scholastic Art Competition is a national event that gives students in grades 7-12 a chance to express themselves through 29 different forms of art and writing. With a deadline of Dec. 7, motivated students are working hard to get their artwork recognized by a panel of judges. Students can recei...

Evelyn Young, Student Playlist Reporter

February 14, 2018

Filed under Featured Videos, Student Life
On Jan. 22, students in all grades met with Spanish teacher Kirsten Carter for the first meeting of the Basic Institute for Zonal African Advancement, also known as BIZAA. The club will be sponsoring a student in Nigeria, Africa so that the child will receive an education and not get involved with ...