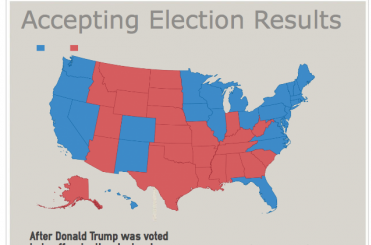 Kleio Vrohidis, Online Editor

January 3, 2017

Filed under Focus
Yelling at strangers while the crowd fills the street, preaching about issues that revolve around human rights, hate being spewed from left and right sides. A typical protest can consist of these things. The last election results were shocking to people all over the nation, causing protests ...
Hannah Drake, Layout Editor

November 17, 2015

Filed under Lifestyle, Student Life, Trending Now
Many people do not like waiting in line for anything, and the only thing worse is waiting in line while inside a car at a Starbucks drive-thru. This coffee business is hoping to ease the pain of waiting in line by letting their customers get a more personal experience. Starbucks drive-thru lanes ar...