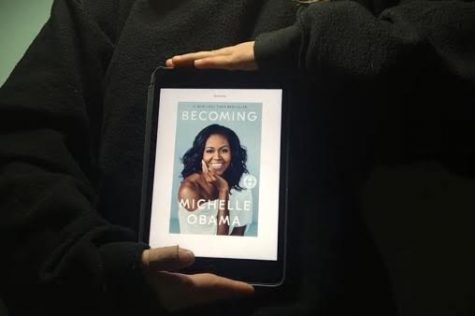 Emma Kostroski-Polucha, Print Editor-in-Chief

November 15, 2018
Some people look up to the President, some people look up to a different idol, but some people look up to the First Lady, one of the most important women's roles in the United States. When that First Lady writes a book and people swarm to the bookshelves to buy it, the bestseller creates a unique com...
James Thomson, Read and Watch Camera Editor

April 3, 2016
Based on the designs of the famous ancient Greek inventor Archimedes, Physics Club is fixing their large parabolic mirror that can reflect and concentrate light to melt pennies. The story goes that Archimedes used a large parabolic mirror, one that has an inwardly curved surface rather than a fla...