April 27, 2019
There has always been controversy with the educational outcome between students at schools that do wear uniforms and schools that do not. People believe that uniforms can lead to fewer distractions to students and they can focus more on their education. Although people believe that, students overall w...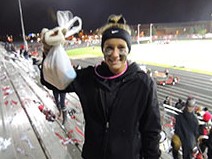 Alan Hehr, Team Lead Editor

October 13, 2014
There is a club at Stillwater Area High School that is created to help out in the community and the school called Key Club. Key Club is a world renowned club that is run by students at the high school level that want to help not only the community, but themselves in the process.  Last year, Key...