Gamble triumphs over his stature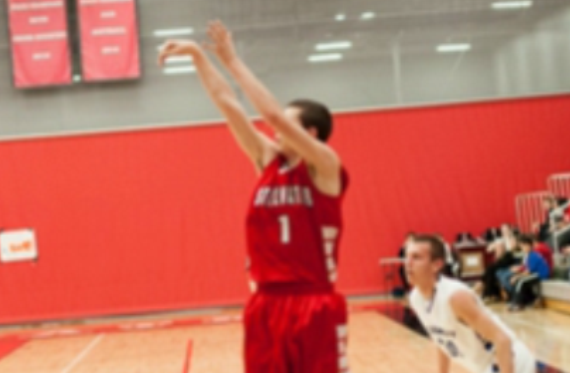 Every sport usually has the stereotypical idea of an athlete that is perfect for the sport. For basketball these stereotypes consist of being tall, muscular, and having big feet. For junior Connor Gamble not all these stereotypes are true. Being one of the shortest players on his team at 5'11", he continues to prove his critics wrong by also being one of the top shooters on the team.
Gamble is a veteran player of two years on the varsity team. His sophomore year he stood 5'10". In the last year he has grown one inch. Gamble has always been one of the shorter players on the team yet he never lets it stand in his way. As he has been playing since the age of five.
Gamble said, "it effects my play because I'm usually the shortest on the court."
His coach Randy Jordan a math teacher at the high school stated, "There are players shorter than Connor." He added, "Connor has good quickness when he wants to use it."
Basketball is not only about being tall and making good shots but also about being able to move swiftly down the court.
Gamble said, "I try to use my quickness as an advantage to make up for it (height)."
While on the court Gamble plays shooting guard and point guard.
Jordan stated, "As a guard, Connor is asked to direct our offense."
Gamble is a good player but just like every other good athelete he works hard to be good.
Jordan said, "He is very coachable and wants the team to do well." He continued, "Connor is one of the best shooters I have ever coached in my 33 years. He has spent a lot of time with the basketball."
About the Contributors
Sabrina Storms, Video Managing Editor
Sabrina Storms is a senior video managing editor for the Pony Express. She has been a gymnast for 15 years and is now a coach. Sabrina plans to major in...