School Board should listen to recommendations of community
As a student who lives between Lake Elmo and Woodbury, I can see that times are changing.  Almost every day of my life I have driven past the Lake Elmo Airport.  Across from the Lake Elmo Airport, there used to be a farmer's field.  I always thought it would stay there.  Then, during my junior high years, construction started happening on that field.  That field now has a housing development named Easton Village.  Projects like that have been happening all over Lake Elmo and Woodbury.
When I heard that an elementary school was being built in Woodbury, I was excited.  Lake Elmo was crowded when I was a student there.  The traffic in the hallways before and after the day was comparable to traffic on 694 leaving the Twin Cities on a snowy Friday afternoon.  A school in Woodbury would take so much strain off of Lake Elmo elementary.
During my freshman year, I learned about demographic charts and how to read them in AP Human Geography (AP HuG).  I looked at the population projections for Lake Elmo and Woodbury, and I was shocked.  The world I had lived in my entire life was about to get way bigger and more complex.
Last year, when I was a junior, I wrote my first article in the newspaper about expanding Brookview elementary.  Now here I am, 423 days later, writing about the same topic about the board meeting on Dec 19, 2019.
On the school board's website, a document is available entitled "Role of the School Board."  One of the bullet points under the vision column is, "[The School Board] uses clear, focused, attainable, and measurable goals and outcomes to make sure gains in student achievement are being made."
Yet when the Board was faced with the vote to add onto the stuffed-to-the-brim Brookview, they voted to not expand it by a vote of 4-3, with Directors Mike Ptacek, Sarah Stivland, Liz Weisberg and Tina Riehle voting against it.  Numerous teachers from Brookview have spoken during open forums about the need to expand Brookview. The Community design team, that cost the district $85 thousand to facilitate, had only two people out of 30-40 voted against expansion. And according to Director Jennifer Pelletier, the board received many emails about expanding.  Even Student Council Co-presidents and seniors Khuluc Yang and Elise Riniker voiced their opinion on this during the meeting.  Yang even asked, "Where will the students go?" if Brookview does not expand.
Many ask why board members did not vote for it. Each Board Director shared a different perspective. At one point, Ptacek said, "What would it take for the Brookview people to embrace other people in the district?"  The crowd voiced their disagreement about that so loudly that it was audible over the TV speakers at my house.
The population in Lake Elmo and Woodbury is projected to increase at a rapid rate in the next five years, which means many students will be coming to our district in the next five years.  Instead, they look away from those trends and attempt to reopen Oak Park Elementary.
Everyone on the board, including those who voted the Brookview expansion down, has asked to hear from the people of the community.  Community members, teachers, and even students shared their opinion at board meetings.  Through all that support for expanding Brookview, part of the board still keeps their ears shut to anything that might sway their opinion on this topic.  Members of the school board need to hear the people and do what is asked of them before anything else.
About the Contributor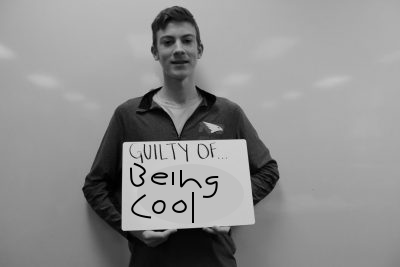 John Franklin, Copy Editor-in-Chief
Hello! My name is John Franklin, I am a senior and I am the head copy editor-in-chief for the Pony Express.  Other than working on the Pony Express, I...