Burning of Notre Dame affects trip to France and experience for students
Notre Dame, a Cathedral church in the heart of France, recently burned down by an accidental construction fire. Next year, French teacher Jacqueline Parr will take a group of students to their annual trip to France. With all the things they have learned during their time in French class. 
Despite this unfortunate event, Parr and her students are still excited about the trip. Notre Dame is going to take about five years to rebuild physically, however, the students are going to see the outside of the cathedral. 
The fall of Notre Dame has had a strong effect on the French community. There has been a $1 billion worth of  donation to the reconstruction of the Notre Dame cathedral. With this amount of money, people think that its spirit will not be the same physically and emotionally.
"
It's really sad to think that it has really been damaged badly and to the point of where it'll probably never be the same."
"It's really sad to think that it has really been damaged badly, and to the point of where it'll probably never be the same," Parr said.
In addition to rebuilding the cathedral, it was 850 – years – old and most of the stabilizers were made of wood. The techniques used to build the cathedral were used in the 1100s through the 1300s.
"They're saying today that there isn't enough wood to be able to reconstruct it in France, the way it used to be," Parr added.
A lot of money has been raised for the cathedral and the people of France want it to be used to rebuild the Notre Dame. However, some people in other countries other than France have other opinions.
"There are many other needs in the world right now, are we all doing the right thing?" Parr asked.
Students have been excited to explore France while they are there and still are. However, some are disappointed about not being able to walk inside Notre Dame.
Sophomore Elizabeth Landherr said she would like to see the outside because it's "humongous."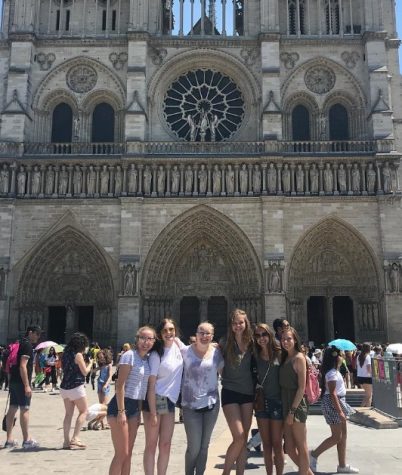 This school trip has been on the minds of students for a while. Notre Dame has held crownings and events for some of history's leaders. For example, Napoleon I and Josephine were crowned in 1804. Even with the loss of a historical masterpiece, the students are still ecstatic to go.
"I just thought the language was cool," Landherr said. "I was looking forward to this French trip since eighth grade."
The Notre Dame was a piece of history that taught the world of the French culture. Apr 21, churches in Sri Lanka were bombed and destroyed with over 250 casualties. Most people in France feel that the history of the world's culture is being demolished and erased from history.
Darlene Melendez said, "It's history, with everything going on in the world, we're just losing our history."
"There's something not quite right about the way it will be," Parr said. The group of students along with Parr did not just lose a historical landmark, but the world lost a piece of its culture.
About the Contributor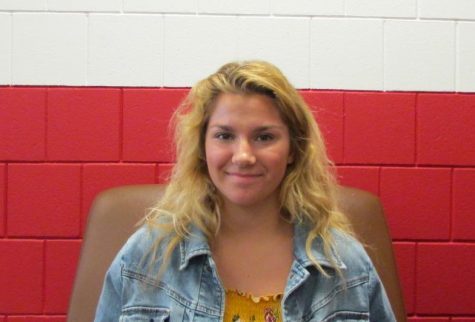 Jordyn Le Vasseur, Layout Editor
Hi, my name is Jordyn Le Vasseur. I am a junior this year and a layout editor for Pony Express. I love playing volleyball and hanging out with my friends....