Chick-Fil-A opens in Maplewood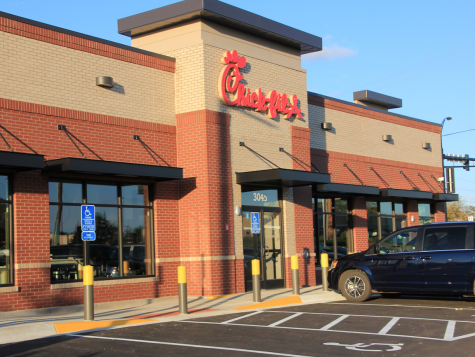 Fast food has always been a major part of American life. Although fast food isn't the healthiest choice many Americans, still eat it. Chick-Fil-A may be the new hottest fast food restaurant on the block with their menu showing to be healthier than other fast foods.
In prior years, McDonald's has been the dominant fast food all around the world. Chick-Fil-A has not been a known restaurant in the north until recent expansions. Even with Chick-Fil-A being a much smaller franchise, they ranked 8th for overall fast foods in the U.S. Some people have said that this is the new healthy fast food. Chick-Fil-A is known for their good quality chicken, amazing service and flavorful sauce.
"They enjoy it because there's less preservatives making it healthier and tastier," senior Harrison Koivu said.
Unlike McDonald's reputation for being unhealthy Chick Fil-A is known for their quality chicken. Teens love the quick and easy fast food but at what cost is it to their health.
Teens love the quick and easy fast food but at what cost is it to their health. Unlike McDonald's reputation for being unhealthy Chick Fil-A is known for their quality chicken, using whole chicken breast which is healthier than grounded chicken. Every restaurant is known for something and Chick-Fil-A is known for their quality service and food. Fast food is a major trend in America and Chick Fil-A is offering healthier options. Chick-Fil-A has proven to care about their quality with spending millions of dollars finding healthier recipes. Their service is known to be the best of all fast food restaurants.
"Well I feel like it's just a more of an open experience compared to other fast food chains and it doesn't seem like a fast food but more of a restaurant," junior Abdulaziz Mohamed said.
When customers walk into a Chick-Fil-A they don't get the feeling of a greasy fast food place but more of a dine in place. Although Chick-Fil-A doesn't have beef on their menu, they have many different kinds of meals they can get made with chicken. Many fast food restaurants serve the same menu with different recipes, however Chick-Fil-A offers a variety of healthy options. Fries are the typical side for a meal, but not the only option at Chick-Fil-A. Customers can also get a fruit cup, side salad, chicken tortilla soup and even a hearty breast of chicken soup.
"I think teens nowadays are a little more health conscience. While our food is fried it's a chicken whole breast not grounded up and we have healthier options rather than beef and greasy fries," Abigail May, manager of Chick-Fil-A said.
Chick-Fil-A spent $50 million perfecting the grilled chicken recipe. Chick Fil-A offers fresher ingredients such as cabbages and carrots they shred themselves for their coleslaw. Being teens, you don't have money so fast food restaurants are always a go to for food, but now there's a new and healthier option available. With this new expansion offering healthier options, teens will still be able to go out with their friends. Although Chick-Fil-A is a much smaller franchise than McDonalds, their quality service and chicken fried in peanut oil, get the consumers coming in.
The hope of this expansion is to help people eat a little healthier while still getting the speedy fast food. Teens should be able to get cheap fast food without having to be putting terrible things into your body. Chick-Fil-A is leading the charge to a new solution to healthy foods.
About the Contributor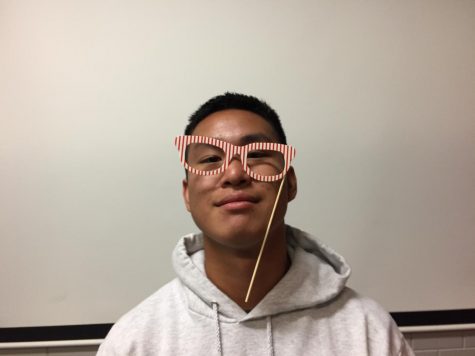 Andrew Phan, Photographer
Andrew Phan is a junior at SAHS. Andrew participates in multiple clubs such as Robotics, Physics club, Science Olympiad, Student Council and Link Crew....