Preparing for college admissions tests, resources easily available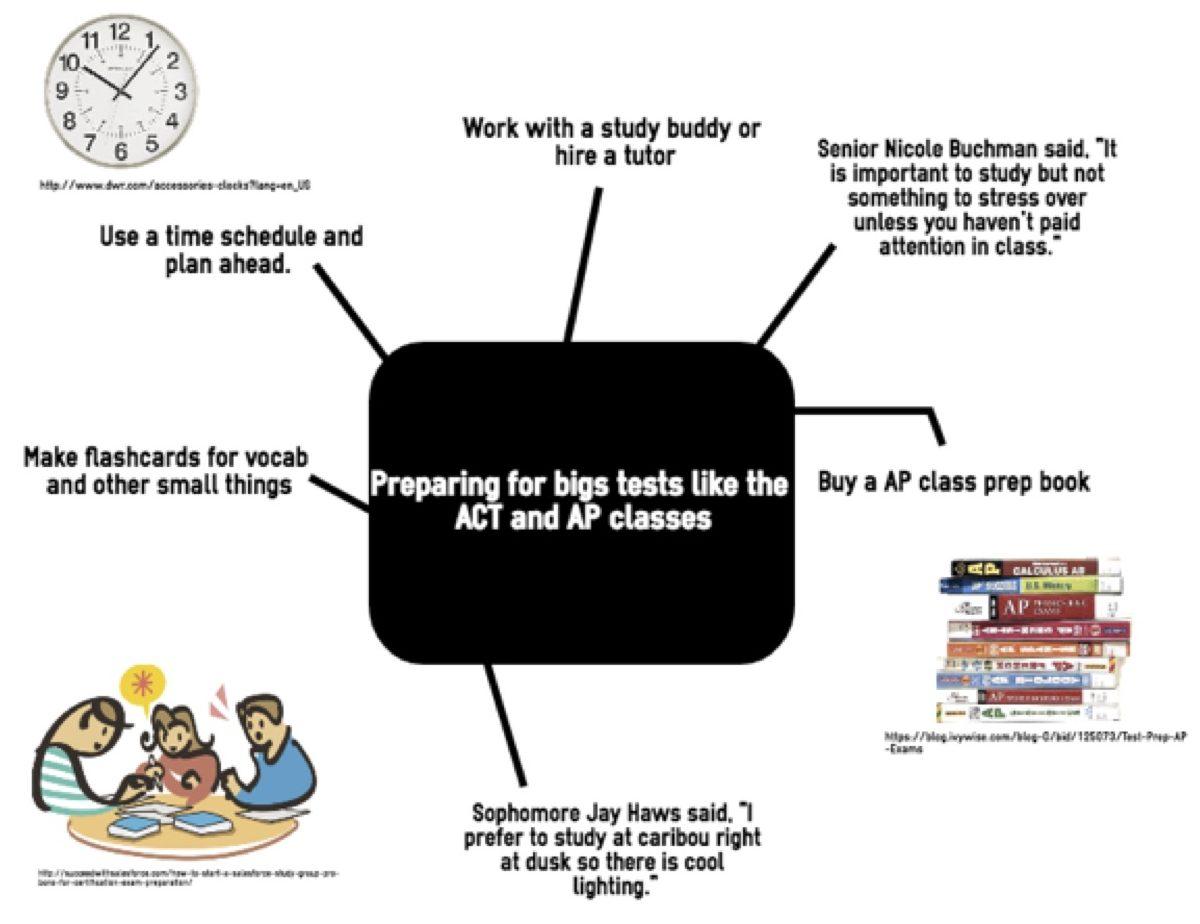 College prep tests are right around the corner and students are beginning to realize the pressure and time it takes to prepare for these tests.  Different strategies work for different people and knowing when to begin the task of studying can be hard.
There is a mix between students who do not study at all and the students that spend way too much time relearning a year's worth of knowledge, yet both ways work for different people.  For those who would like to be in the middle of those dramatic sides, there are multiple things to do to help prepare the next big test.
The easiest thing to buy when preparing for an AP exam is the AP preparation book for the class.  Their books come with different explanations, pictures and multiple practice tests. Another place to find practice tests is on the College Board website.  The prep books are able to summarize the information without using extra words and offer many opportunities to practice students knowledge.  Popular brands a test prep books include: Barron's, Sterling and The Princeton Review.
"
AP tests and the ACT don't determine your future as much as you think, so work hard but don't put too much pressure on yourself."
— Nicole Buchman
Senior Nicole Buchman said, "I begin studying for the AP test a month before the test, however learning the material as best as you can during the year is really the best way to prepare."
Other ways to prepare are as easy as getting with one or more people in the same class and sharing information and testing each other.  Hiring a tutor or enrolling in a prep class can also help.
Junior Madison Fulin explained, "I signed up for a prep class through school to help prepare students for the ACT, and that will start soon."
According to Education Corner, "It isn't magic, it requires desire, dedication, and a lot of work.  If you take time to learn and apply study skill concepts, you'll not only improve your performance but your ability to learn."
On the the other side, some students choose to not study for their tests.  This is not always a bad thing, working hard during the school year has its benefits. Using the class time given and doing homework when assigned helps prepare students without even knowing it.  
Sophomore Jay Haws explained, "If you work hard in school you won't have to work as hard outside of school.  Do everything you can in the time given so you don't need to invest more later."
These tests are important steps in the future of most students.  Working hard in class and doing work that is given is the key to success.  There are hundreds of ways to prepare and each one works differently for everyone.
Buchman said, "AP tests and the ACT don't determine your future as much as you think, so work hard but don't put too much pressure on yourself."
About the Contributor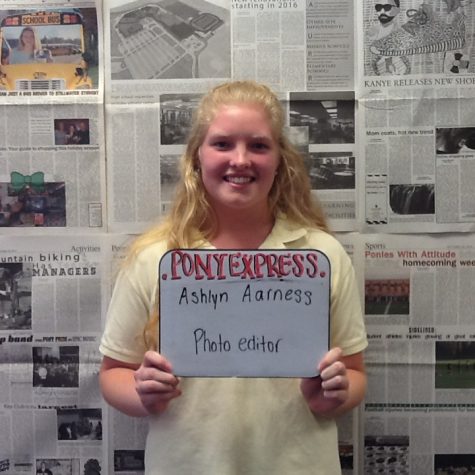 Ashlyn Aarness, Photo Editor
Ashlyn Aarness is a junior.  She sings in the Stillwater choir.  She enjoys biking and going for walks with her dog.