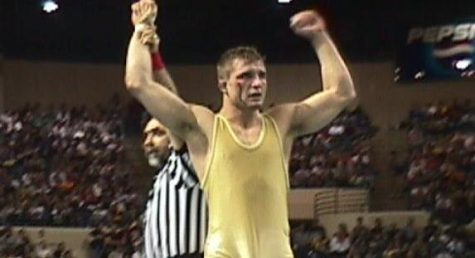 Sam Johnson, Photographer

January 6, 2017

Filed under Locker Room
Tim Hartung, the new coach for the wrestling team, is more than just an  average coach. Hartung was a two-time NCAA champion while he wrestled for the Minnesota Gophers. He also participated in the Olympics, and has coached many Olympic participants. With the task of adjusting a player's ...
January 18, 2014

Filed under Sports, Winter Sports
Junior John Huntley is the only current wrestling captain among all of the other senior captains for this year. A captain is chosen for a specific team by first submitting an application regarding leadership, which then leads into a team vote deciding if the whole teams supports that person becom...