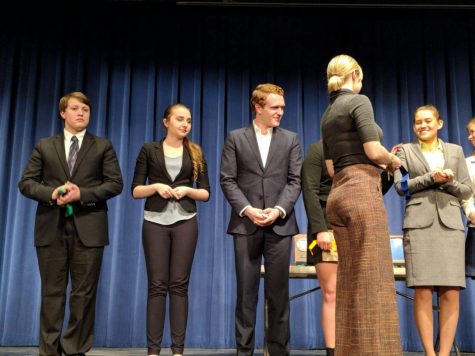 Abby Banks, Print Editor-in-Chief

January 17, 2019
Confidence and a strong voice are not the first things associated with the Gen-Z teenagers struggling with higher rates of mental illness than any before them. Yet, in a nook of Stillwater Area High School, a speech team builds their skills to take on their 2019 season. The Speech team, revitalized...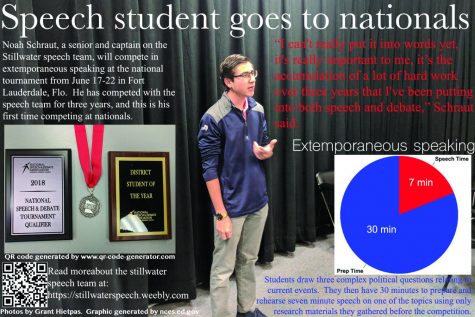 Grant Hietpas, Read and Watch Video Editor

April 30, 2018
Noah Schraut, a senior and captain on the Stillwater speech team, will compete in extemporaneous speaking at the national tournament from June 17-22 in Fort Lauderdale, Flo. He has competed with the speech team for three years, and this is his first time competing at nationals. ...