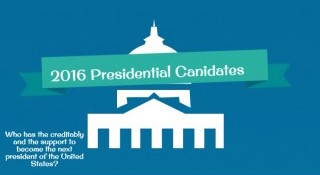 Kyle Alvarez, Advertising Editor

April 15, 2015
President Obama was elected for president in November of 2008 and has spent his seven years in presidency pushing for change and advocating civil rights for immigrants. Leaving him at the end of his last term in office, leaving us in the running for a new presidential candidate in November, 2016....
Lexie Sherrick, Print Editor-In-Chief

March 30, 2015
Cutting millions of dollars from a university system budget is the greatest fear for many students and families.  Wisconsin Governor Scott Walker proposed a $300 million budget cut to the 13 four-year universities of the Wisconsin school system. The cuts would total 13 percent over the next two...