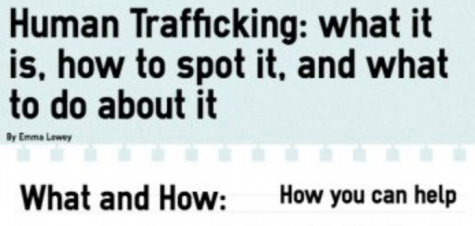 Emma Lowey, Online Editor-in-Chief

May 2, 2017
An incredibly harsh reality for women and men in 2017 is becoming a victim to human trafficking. People from all walks of life are vulnerable to trafficking rings, and thousands have fallen prey to them in the last year alone. While it is easy for one to diffuse the thought of it affecting themse...
Justin Hannasch, Team Lead Layout Editor

March 25, 2015
In these last few months, people have witnessed a rise in the terrorist activity in the Middle East with the Jihadist Movement, especially a group  known as Al Shabaab. Al Shabaab is a rising terrorist group that has made threats committed horrible and violent crimes. Now, they have threatened somewh...