Charlie Skaret, Podcast Editor

December 3, 2015
What is a similarity between Jeb Bush, Hillary Clinton, and John Quincy Adams? They are all members of so called "political dynasties". Political dynasties are families which are involved in politics who consistently win political office. The U.S. has had many political dynasties in its time. Most ...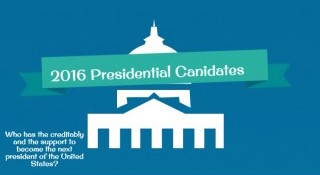 Kyle Alvarez, Advertising Editor

April 15, 2015
President Obama was elected for president in November of 2008 and has spent his seven years in presidency pushing for change and advocating civil rights for immigrants. Leaving him at the end of his last term in office, leaving us in the running for a new presidential candidate in November, 2016....