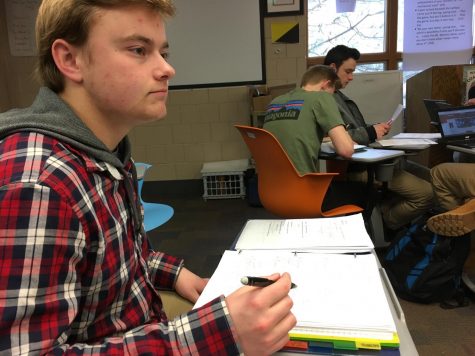 Mira LaNasa, Print Editor-in-Chief

January 20, 2018
Senior Brice Hafemeyer attempted to mentally prepare himself to move halfway across the globe to Saudi Arabia. He was apprehensive. It was his sophomore year when his parents broke the news. His outlook on the rest of his high school career was splintered, though he never ended up departing. Since then,...
Hunter Hippel, Online Editor

April 4, 2017
Opening up the weight room to the public is a great way to generate some more revenue and to make up for the cost of the new facilities, which is an extremely hefty $48,025,031.  This will give the school a new revenue stream and give gym users in the community a new and possibly better option. "[The]...