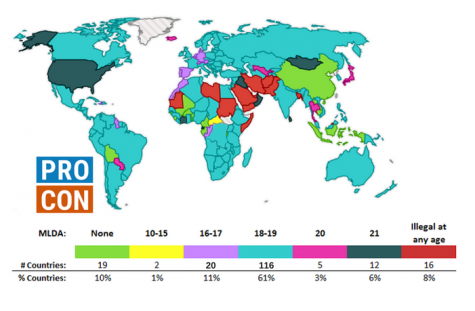 AnnaMarie Born, Buisness Editor

March 5, 2019
With spring break in one month, many students will be going somewhere for vacation. There are 190 countries with the legal drinking age of 18. There will be students going places out of the country, where the legal drinking age is under 21. Although it is legal for students to drink in that country, ...
Jessica Thomas, Editor-in-Chief

May 21, 2014
After years of trial and error and consulting with scientists from all over the world, Mark Phillips completed the task he set out to do. He successfully created, Palcohol. Palcohol is powder alcohol. It comes in a one ounce package and is meant to be poured into a water bottle, shaken up and then ...