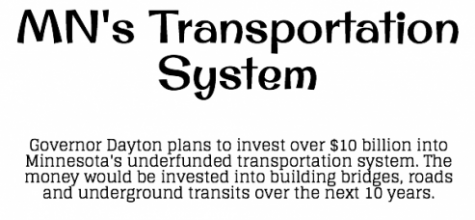 Sam Buckrey, Online Editor

April 10, 2015
Governor Dayton has proposed a plan for transportation infrastructure. The plan would invest money into new bridges, roads, transit across Minnesota and create new jobs. The nation's infrastructure is getting old and breaking down. A plan for improving infrastructure is needed even if it is onl...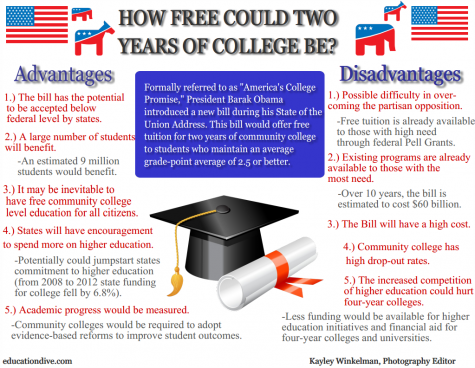 Sabrina Storms, Video Managing Editor

February 13, 2015
During Obama's latest State of the Union Address he brought up his own "GI Bill" that includes free community college for two year associate degrees. He claimed that it would help middle class families, saying that it's "middle class economics." Making community college free is a generally...