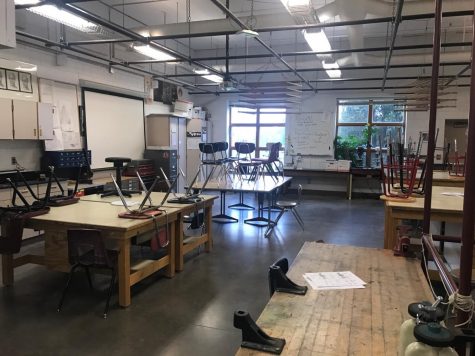 Aaron Yang, Social Media Reporter

May 6, 2017
Every newspaper, article, or any type of stories you see with an image in the front, always has a meaning behind it. The definition of what the photo represents is called photojournalism. Photojournalism helps readers connect the photo to the story, and plays a big part in helping readers become more en...
Hannah Drake, Print Editor-In-Chief

February 10, 2017
Artistically talented students have a special opportunity. Students who excel and who are passionate about their art work have a chance to take part in the AP Studio Art (APSA) class taught by Carey Nisi. This class focuses on four main ideas: a student's commitment to experience the technical, formal and expressive means of their own ar...