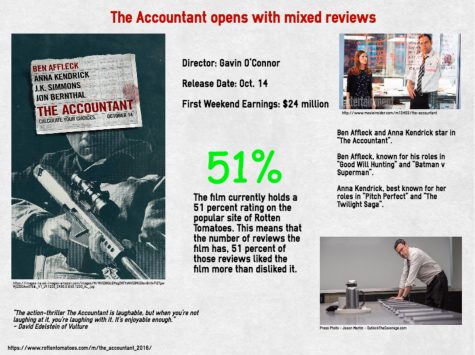 Owen Landrud, Social Media Reporter
November 14, 2016
Filed under Arts, TV & Film Reviews
Ben Affleck stars alongside superstars J.K. Simmons and Anna Kendrick in the new action and adventure film The Accountant. In the past year, Ben Affleck has become a mainstream actor after his performance in Batman v Superman: Dawn of Justice. He now stars in this newest action film as an extr...