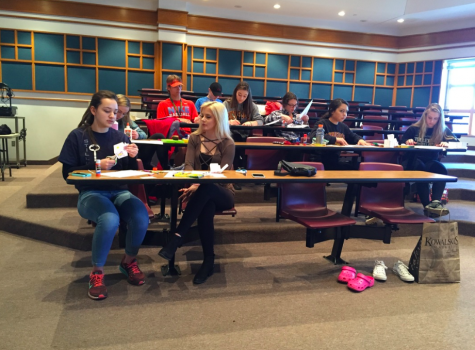 Soren Danelius, Layout Editor

March 14, 2019
Most students do not participate in community service, but those who do have a special space for community service join Key Club. The Key Club is a student-led community service club; they meet every other Thursday in the main gym after school. Dusty Dennis is the advisor of the club. The Key Club...
Hannah Drake, Editor-In-Chief

November 11, 2016
Principal Robert Bach, Student Council leaders, Students Promoting Cultural Awareness (SPCA) leaders, and many concerned teachers met for the second time on Nov. 1 to discuss the values the school should hold close. This meeting happened because during the Chevals performance at a pep fest, Engli...