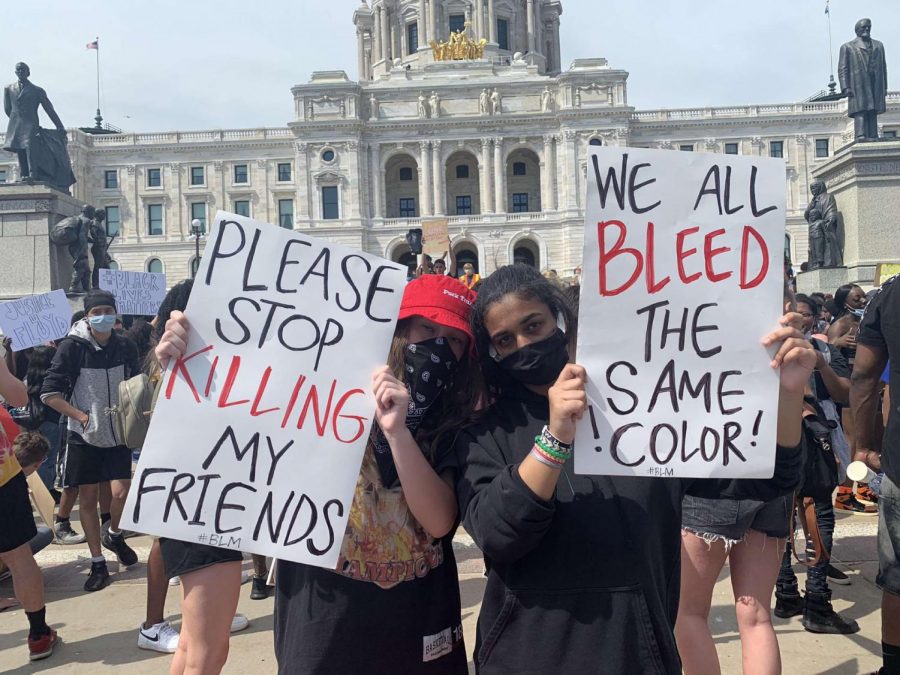 Photo submitted by Addie Demars
Breonna Taylor's death: story impacts many across country
Breonna Taylor's death impacts so many across country
Breonna Taylor was shot and killed in her own home March 13. Taylor was a 26-year-old full-time ER technician from Kentucky. She was fatally shot by police when they entered her apartment for a search warrant regarding her ex-boyfriend. Taylor's death had a huge impact on a lot of people across the country. Many continue to advocate and protest in light of her passing.
11 witnesses including Taylor's boyfriend said they heard no knock or announcement from the police. They barged into Taylor's apartment using a battering ram. This created confusion for Taylor and her boyfriend.
As of now, only one of the three police officers has been charged. The officer who was charged, was charged with first-degree wanton endangerment. This brought up questions about racial inequities happening in the judicial system.
"To have only one cop charged and it not being a murder charge is very sad. It also shows how unjust it is because if we go back to the Justine Diamond case in 2017 when she was innocently murdered by a BIPOC police officer, the police officer was charged with second-degree manslaughter," senior Gionna Carr added.
In addition, Taylor's story has grown to a worldwide phenomenon and drawn awareness to racial inequality around the country. Protests have spread around the world following her case and demanding justice for Taylor.
"
Historically, Black lives have not mattered in our Judicial System and that sad reality still continues today."
— Cornelius Rish
Junior Ariam Mussiel added that there was recently a protest regarding Taylor Sept. 26 in Minneapolis. Though she was not able to attend the protest, she is using social media platforms to inform others and spread awareness. She also mentioned she had been going to protests this past summer surrounding Taylor as well.
After the shooting, Taylor, who was asleep, lied in a pool of blood.  The police officers gave medical attention to the police officer who was shot in the leg.
As of now, the verdict of Taylor's case was three counts of Wanton endangerment. Wanton endangerment is a charge of physical property. The shots were fired into Taylor's neighbor's walls, thus creating physical damage and that is what the officer was charged for.
 "They like ruled it not a murder. It was like endangerment… endangering the physical wall got more justice than she did," Mussiel said.
Nevertheless, Taylor's death has grabbed the attention of people all over the world. People continue every day to spread awareness and inform others on the racial injustice people of color face.
Student activist Carr is "signing petitions like the case of George Floyd and Breonna Taylor and many other black people that have been a victim of police brutality. I've also posted things on social media about how we need change" to spread awareness and make a change for racial injustice.