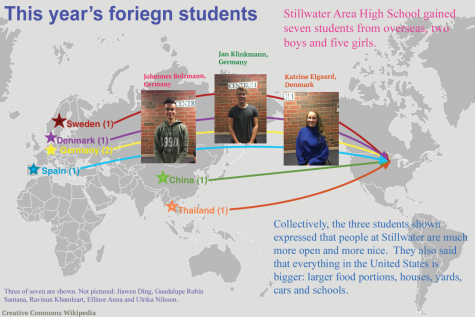 Josh Mathwig, Copy Editor

November 11, 2017
We have several exchange students here in our community. Zaíd, a student from Iraq, is one of them. Exchange students are on the rise in America. The amount of exchange students saw a rise from 304,467 students in 2014 to 313,415 in 2015, which is nearly a 9,000 student increase in just 1 year. Students f...
Dennis Toenjes, Video Editor

November 18, 2014
Recently the debate over physician assisted suicide has swept the nation, involving legislation being pushed by the terminally ill who want to end their lives. One case was that of Brittany Maynard, a woman who suffered from sever glioblastoma that ended her life on November 2nd, becoming somewhat of a...