Megan Ramberg, Online Editor
January 12, 2017
Filed under Editorial, Read & Watch
Protesting becomes more prominent than ever  Burning the American flag, intentionally shutting down highways, anti-Trump marches, is it all anti-American or an exercise of rights? Minorities are using their voice in an nontraditional way, and Americans should listen, regardless of their stron...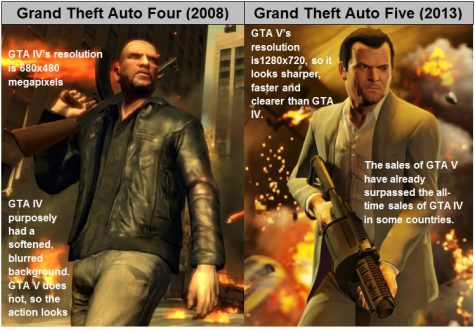 Alex Pierson
November 4, 2013
Filed under Arts, Technology & Gaming
Grand Theft Auto V will blow gamers away with its new features.The new GTA V was released Sept. 17 by Rockstar GamesThe game is expected to have the most sold copies of any other game this year, and is expected to win game of the year. GTA V is the most highly anticipated game of the year, the new vers...