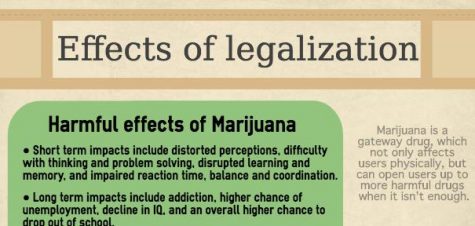 Jack Degonda, Social Media Editor
April 5, 2017
Filed under Editorial
In early Feb. of 2017, legislation was introduced to the Minnesota government aimed to allow the recreational use of marijuana in Minnesota. Other states in the U.S. have passed similar legislations to legalize the drug. The truth about the matter is marijuana is a gateway drug that introduces peo...