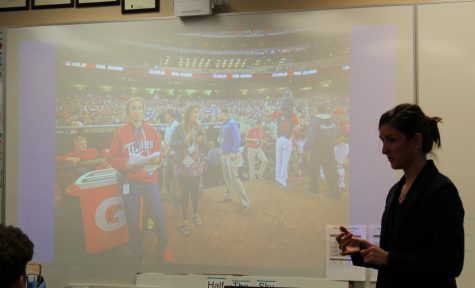 Abby Banks, Print Editor-in-Chief

January 19, 2019
Chelsey Falzone can't remember when she began to love baseball. All she knows is that she was the girl who would go home after school to study stats and watch old baseball documentaries. "I think baseball has some beautiful parallels to life," Falzone said. "Maybe that's why I liked it." However, a b...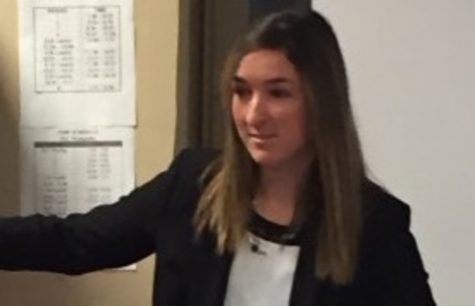 Sam Begin, Print Editor-in-Chief

February 20, 2016
Chelsey Falzone presents to the Newspaper class with an odd blend of pride and humility, proudly displaying the photos she had taken of the Minnesota Twin's baseball players, and yet adopting a serious and even slightly self-deprecating tone when she describes how she got to her position. A graduate of ...