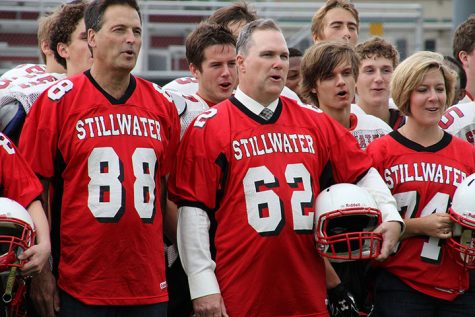 Tiana Meador, Editor-In-Chief

February 9, 2017

Filed under Focus, People, Showcase
"I was always amazed at how he knew so many kids names and he knew so much about them," English teacher Peter Shield said, while looking in front of himself as if trying to picture Stillwater's former Assistant Principal Bill Howlett. Howlett was the kind of administrator who was infa...
Marya Redmond, Team Lead Editor

October 13, 2014

Filed under News, Read & Watch
Homecoming 2014 hosted the second annual Powderpuff football game in Pony stadium. It was played between current reigning seniors and the new to Powderpuff juniors. At 6:30p.m. the class of 2015 girls fought to defend their title from the class of 2016 girls.  This year, the Powderpuff game will be helping to s...