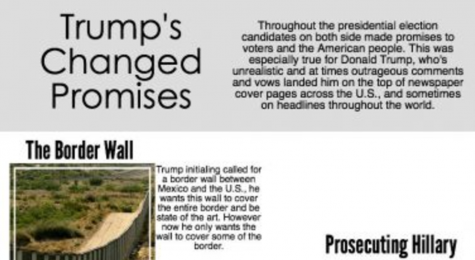 Adam Humpal, Social Media Reporter
January 4, 2017
Filed under Political Opinion
Building an enormous wall, banning Muslims, and destroying the Affordable Care Act were all promises made by Donald Trump. These promises garnished both fear, hatred, and support from the American people, and the world. Trump made promises during the election to glean more support, but now that he is set to b...