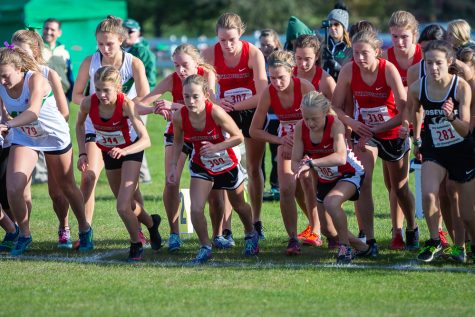 Grace Wirkkala, Online Editor

December 11, 2018
Fueled by her love for running, sophomore Ana Weaver placed eighth in the girls cross country State tournament. The tournament was held at St. Olaf College on Nov. 3. Weaver is currently number one on the team's All-Time Top 30 list. The list has runners' times from 2015 to present day and Weaver clocked in for a 5K at 17 minutes, 52 ...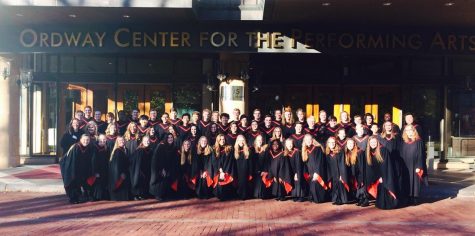 Andria Barrett, Photographer

January 8, 2017
Dec. 4 the College in the Schools, (CIS) choir was chosen to have two of their songs aired on the radio. The class traveled to the Ordway in St. Paul to record Tykus Tykus, a Lithuanian folk song by Vaclovas Augustinas and Alleluia by Fredrik Sixten. At 3 p.m. their songs aired on the popular NPR Classical S...