Emma Clarkowski, Student Playlist Editor
February 12, 2017
Filed under Focus
Rap, country, pop, alternative, R&B and classic rock. There are many more types of music besides these.  Even if you aren't a teenager many different age groups listen to their own music, and many younger people tend to listen to a different type of music than adults and teachers. Music is ...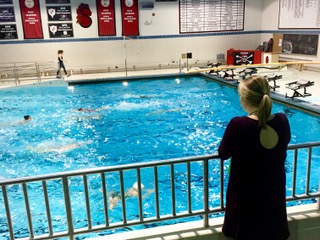 Bella Anderson, Social Media Editor
November 8, 2016
Filed under Locker Room
How would it feel if all of the sudden someone could not do the thing they love? After three concussions, junior Sophie Ogaard has been faced with the difficult decision to continue what she loves to do even if it hurts her or to hang up her suit. Ogaard's injuries have made it difficult for h...