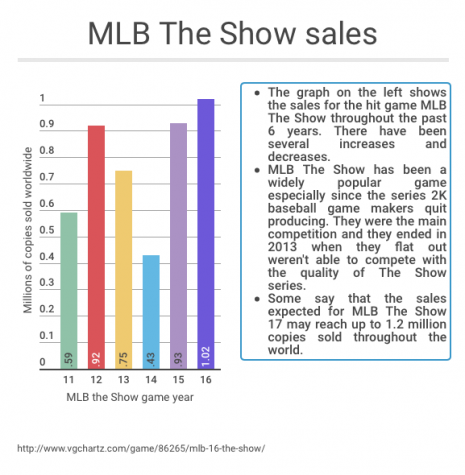 Ryan Shepard, Editorial Cartoonist Editor
March 27, 2017
Filed under Technology & Gaming
"The runner is caught sliding into second trying to steal the base," Harold Reynolds announced for MLB The Show 17 says. MLB The Show 17 is a game that many have been waiting a while for and is set to release March 29 with Ken Griffey Jr. set to be on the cover for the United States edition. Ther...
Nick Wanovich
May 21, 2014
Filed under Health and Science
On March 25, Facebook announced it would buy Oculus VR. Oculus VR is a company that makes virtual reality headsets for gamers. Facebook has plans to use this technology for communications and other forms of media that they have not yet announced. Facebook bought out the gaming headset company for...