Craig Sanislow, Layout Editor

November 29, 2016
In the wake of the nastiest presidential election the nation has ever seen, a social civil war has broken out. It's being fought in the streets, in the halls, and on the internet. Interestingly, at the root of argument is not the president or political parties, but respect, or more importantly,...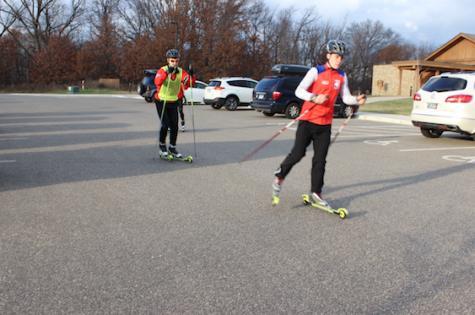 Craig Sanislo, Online Editor

December 14, 2015
Junior Shad Kraftson is possibly one of the most dedicated athletes that Stillwater has seen in a while. This season, Kraftson made captain of the Nordic team, a rare feat for a junior. With his father, Torry, as the head coach and a national champion, he has been able to work on his skiing skills for most of his life. "My dad would carry me while he ...